2021 Jeep Wrangler Rubicon 392 – Yep, it has the Hemi
Your scientists were so preoccupied with whether or not they could, they didn't stop to think if they should. – Ian Malcolm
Jeep finally did it. They dropped the V8 hemi into the Jeep 392 Wrangler, and the off-roading world will never be the same again. 
The 6.4L V8 engine in the new Jeep Wrangler isn't necessary. It really isn't. 
–but that's exactly why we love it.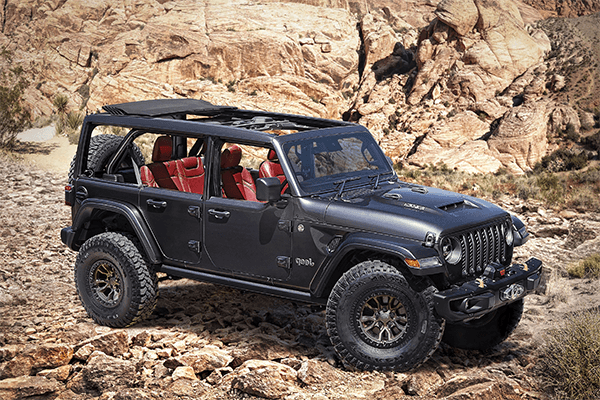 You don't need the ability to accelerate from 0-60 in 4.5 seconds in an off-road rig, but that doesn't make it any less exhilarating. 
America is, and has been, defined by excess. It's what we do. We take things from zero to one-hundred in every facet of our lives, and why? Because it's fun as hell, that's why. You don't get a 392 Jeep Wrangler Rubicon without that pioneering push for larger, more powerful, and competition-dominating abilities.  While it's doing a disservice to the new Jeep design to draw the comparison, we can't help but mentally pair up the Wrangler Rubicon 392 vs the new Bronco.

The biggest and most frequent complaint we've seen about the 2021 Bronco is that its powertrain is lacking. In fact, "powertrain" might be a misnomer, and it could be more accurately described as an underpowertrain.  That's why, in our opinion, Jeep dropped the hemi in this Wrangler.

The engine isn't all that's built to impress on the 392. This is still a Rubicon, meaning it's trail-rated to take on anything from Little Sahara State Park to Guthrie back roads to wherever you may roam. 
Articulation matters, and that's why the Rubicon 392 is packing an Electronic Sway Bar Disconnect to allow for massive flexing at the touch of a button.
This is your opportunity to own the most powerful Jeep Wrangler in Oklahoma straight from the factory. 17-inch beadlock-capable wheels further improve your off-roading ability by allowing you to air up and down out on the trail.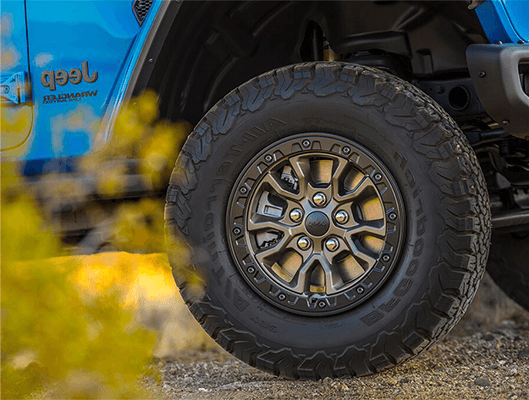 Appearance and performance are both enhanced by the 33-inch mud-terrain tires the 2021 Jeep Wrangler Rubicon 392 rides on, making this jeep one tough SOB.
The massive scoop on the hood, or hydro-guide air induction system (as it's properly named) is built to ram as much air as possible into your engine. That feature pays off by keeping your Jeep cool even at peak performance or performance on the peak of a mountain. With the new Jeep Wrangler, you can choose your own adventure and harness the power of air to maximize your performance.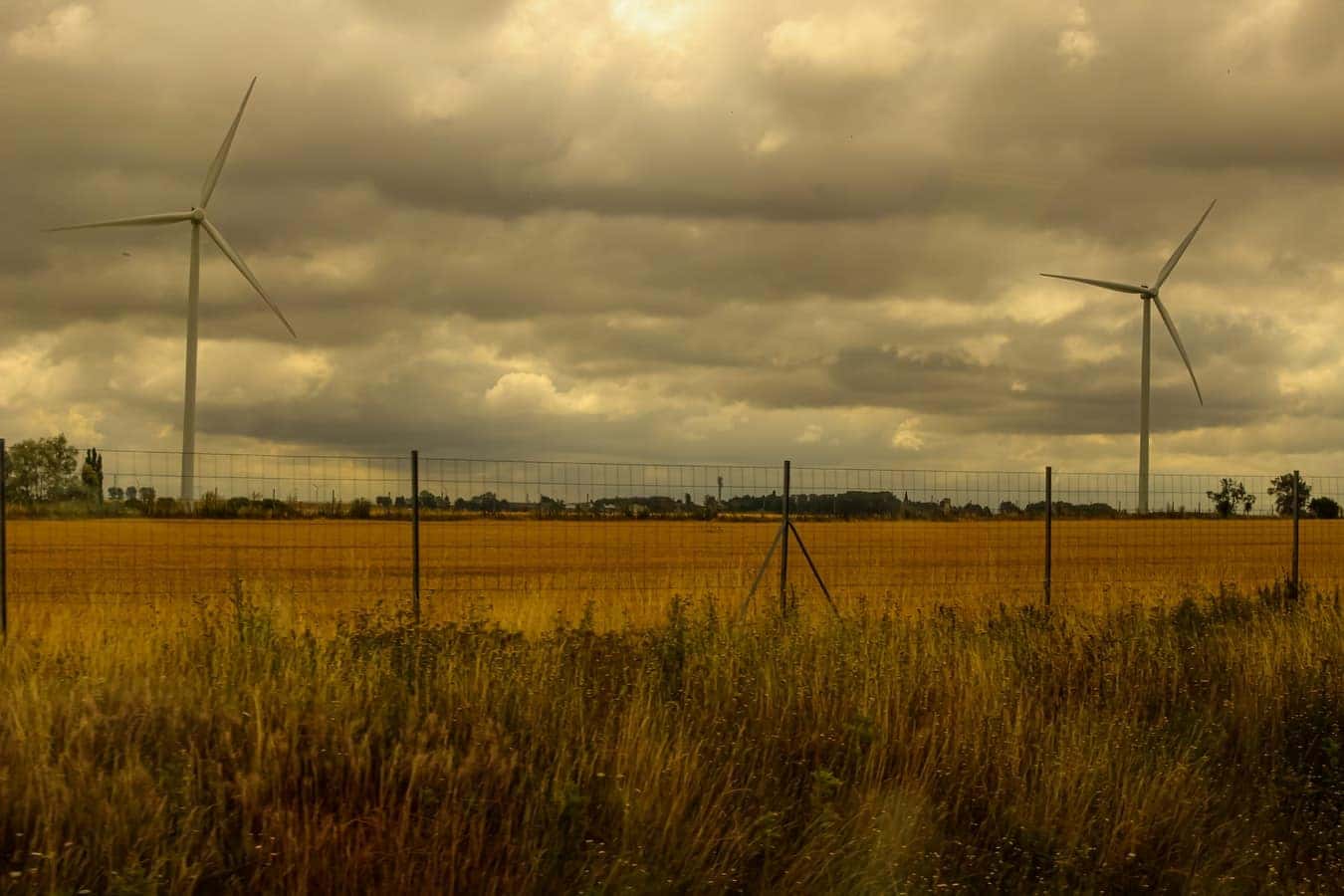 The V8 engine that Jeep crammed into the new Jeep Wrangler isn't just impressive on paper, it's impressive to behold. Take full advantage of this newfound power and let your neighbors hear the heft of your Hemi with dual-mode exhaust. At the touch of a button, your 392 Wrangler will go from a gentle purr to a full-bore roar.
You don't have to Google "aftermarket Jeep doors" any longer, because half-doors are available in Oklahoma through Jeep Performance Parts.
---
This off-road monster still comes with the finer touches inside of the cabin, though, in the form of premium seat bolsters with 392 badging stitched in. You might be out bush-whacking, but that doesn't mean you shouldn't be as cozy as on your couch.
You know what really grinds our gears? Not much anymore, as we get access to brand-new steering wheel-mounted paddle shifters that allow you to get more in-tune with your Jeep Wrangler's performance than ever before.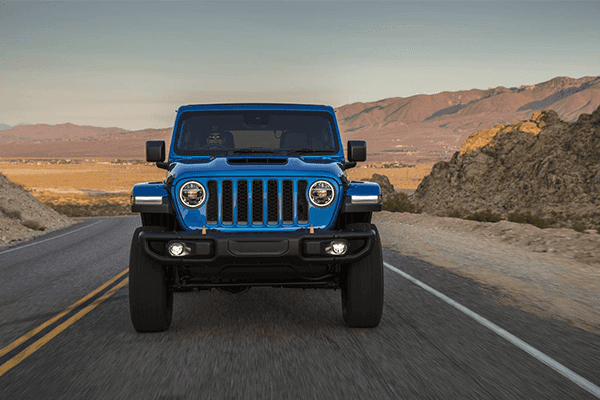 The new Jeep Wrangler Rubicon 392 at John Vance Motors in Guthrie is stacked to the top with everything needed to tear up the trails. 
You can reserve your 2021 Jeep Wrangler Rubicon 392 TODAY through John Vance Jeep in Guthrie. Leave the bronco in the stable, because the new Wrangler 392 is packing all the ponies you need.
We'll see you on the trails.